NB-IoT Wireless Sensor Node
Wintec launched the Sensor Node series for remote or mobile monitoring / data collection and control. WW-5H2X is the first product in the Sensor Node Series.
The product can be connected to analog sensors / thermocouple thermometers / frequency counters / rain gauges / digital sensors / modbus sensors, and also provides analog / digital control contacts and GPS positioning functions. It also provides sensor data collection and upload to cloud / server and sensor data logger functions. Regarding data confidentiality also adds AES encryption function.
WW-5H2X only provides the full version. It is suitable for purchasing when the initial requirements are not clear or when you want to quickly display your application ecology.
With the increasing popularity of the Internet of Things and simple functions, single purpose has become a trend. Field devices usually require only one function, and that function is almost never changed again. Many functions are not used, resulting in waste of resources and increased costs.
Therefore, in addition to providing a complete version of the product, it also provides a new product concept: product modularity.
Product modularity means that the WW-5H2X function list can be checked according to the needs. We will customize production according to the function list. If you confirm that you only need certain functions after using the full version, please feel free to contact us to order customized products.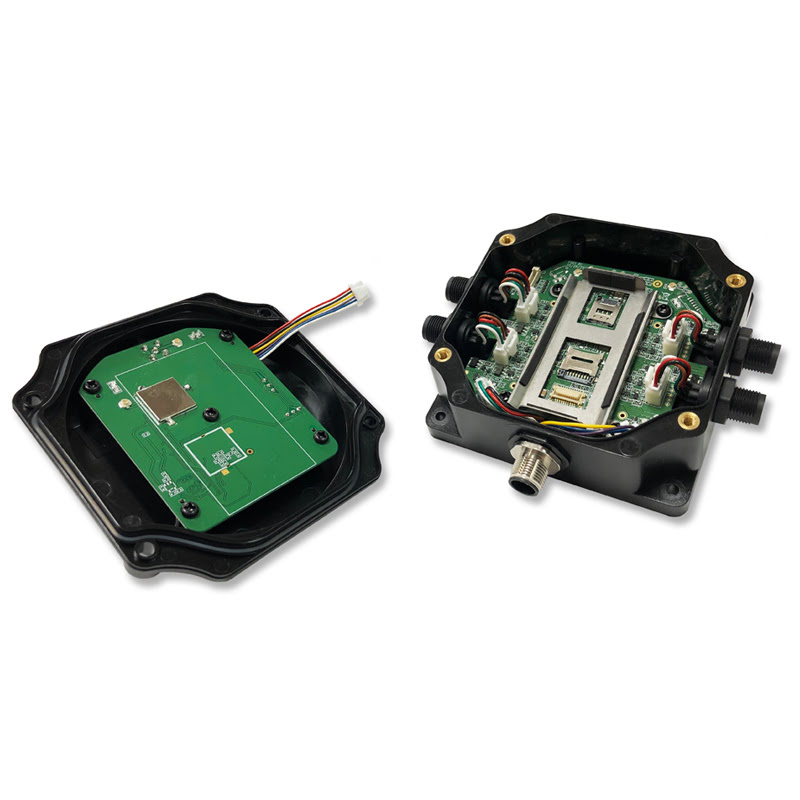 NB-IoT wireless data link provide stable data stream.
Operating Bands: Band 1 / Band 3 / Band 5 / Band 8 / Band 20 / Band 28.
Internet Protocol TCP / UDP / MQTT / MQTTS / Line Notify.
4 Sensors-Interface Support Analog or Digital Input / Analog or Digital Output / RTD / Frequency Count / Pulse Count.
Multi-Type Interface for Sensor.
Data Logger With SD Card.
AES Encryption Function.
GNSS / GPS Receiver.
More Energy Efficient / Longer Standby Time.
Solar Charger Management.
Redundant Battery Inside.
Wide Voltage Operation for Industrial Applications.
AUX Power Output for General Purpose Such as Plug-In Sensor or Other Sub System.
Resist The Water, Dust, Temperature and Shock and Meets.
IP68 Rating / Flame Retardant.
Small Weather Station Solution
Analog Sensor with External Battery Pack.
The small weather station solution is using wireless sensor node to collect data as rainfall, temperature, wind direction and UV index and upload to the cloud via NB-IoT network. Let the monitoring center get weather data of various region in real time.
WW-5H2B has a built-in battery and a solar charging system, which makes it easier to build an environmental monitoring and management system.