Mioty RF Transceiver Module
Wireless data transmission systems are being increasingly deployed in industrial and home automation applications. These robust systems are used to transmit sensor data and control information across network infrastructures. In the age of the Internet of Things (IoT), people and things will be intelligently connected to one another, leading to innovations in business and Industry 4.0.
Mioty can be deployed for a wide range of applications. The technology is suitable for monitoring large technical systems or difficult-to-access areas and can serve as the underlying transmission infrastructure for applications such as switching statuses, machine-to machine communication, smart meters and other systems. Even sports and security applications require data transmission involving numerous sensors.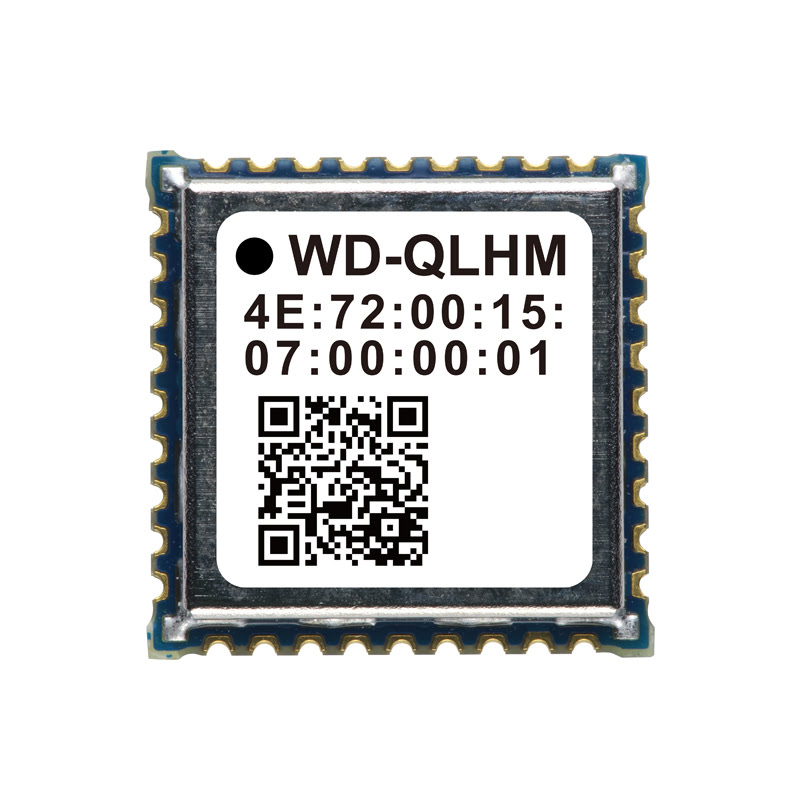 WD-QLHM is module used for the industrial standard Mioty, and supports the 868 / 915 MHz frequency bands; they have highly integrated antennas and MCU suitable for IoT LPWAN network sensor applications. The WD-QLHM module design includes DIO / ADC / UART / SPI / I2C pins for basic applications.
We also have a simple EVK product that could help you quickly evaluate whether the module meets your needs.
Temperature and Humidity Sensor × 1
Buttons × 2
Power Supply: AA Battery × 2
Micro USB Interface × 1
SMA Antenna Connector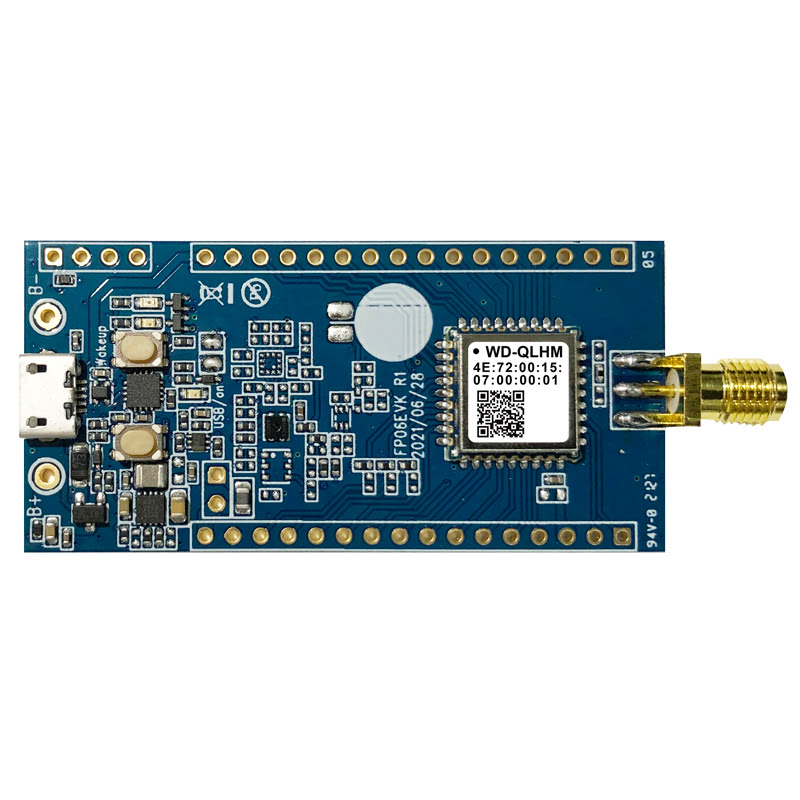 Frequency Band: 868MHz / 915MHz
Dimension: 12(W)×12(L)×2.45(H) mm 36pins SMD
Antenna: External
Temperature Range: -40°C ~ +85°C
Supply Voltage: 3.3 V Type (1.8 V ~ 3.6 V)
TX Power: Transmitter max output power +13 dBm
Transmitter Current: 25.5mA @ Max output power in 868MHz type (50 Ω), 23mA @ Max output power in 915MHz type (50 Ω)
Sleep Current: Less than 2uA
Modulation: (G)MSK
Protocol: TS-UBN (Mioty)
Mioty Profile: EU0, EU1, EU2, US0
Topology: Star
Symbol Rate: (ULP-Mode) 2 380,371 Sym/s
PHY Data Rates: (ULP-Mode) 512 bit/s
★ Unidirectional transmission (Uplink) only.